FREE Training in Advanced Marketing & Tax Strategies to Double Your Business Profits: 24 April 2018
Two veterans of successful businesses Tim Stokes – "The Profit Maximiser" – and Robert Bauman – "The Tax Minimiser" will be revealing their secrets of extreme business success for doubling your business profits with advanced marketing and tax strategies.
Tim will share dozens of tips on effective "zero-cost" marketing techniques to give your business a serious boost in leads and sales and little known strategies to increase your net profit Margin – without even increasing leads.
You'll learn the 'advanced' marketing secrets only the top marketers in the world know (and use themselves), such as…
How to use easy-to-find facts to see results of all your marketing efforts so you're confident with all your marketing decisions, to save you money (and it's not Google Analytics)
The best (free) tool for tracking your marketing results online (and almost no one is using it!)
Why your website is an 'untapped' GOLDMINE of opportunities to increase leads, sales and income
Why your leads aren't increasing, despite years of trying various, recommended strategies
The No.1 mistake 95% of websites make (that ignores decades of proven results), that can hurt "Bounce Rates" (and what to do instead)
The No.2 mistake 90% of ALL websites make (even new sites have this), and how to create a flood of "warm-to-buy" prospects
The MAJOR change Google is just introducing that could reduce your leads and sales by 50% overnight.
Robert will share tax minimisation strategies you're almost certainly not using now (and missing out on) to save you CASH, including…
The No. 1 reason why some business owners pay more tax than others (without knowing why)
Demystified: how the right business structure can help you save taxes
How and why you can put your children on the payroll to save you money
The one strategy most business owners fail to use when managing their financials and tax planning to reduce stress
Whether Self-Managed Super Finds are a good strategy for you now
Together, these two veterans of owning and building multiple businesses over more than 5 decades will inspire, educate and entertain you in this Free Training Event.
It will be a night of profit increasing edutainment event not to be missed!
---
Seminar on Self-Managed Super Funds: 19th November 2013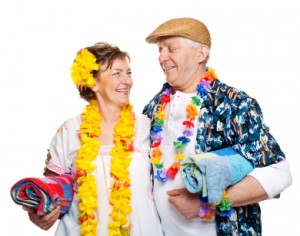 A Wealth Educational Event to bullet-proof your retirement strategy.
Is a SMSF right for you?
This seminar is designed for anyone who is close to retirement and is thinking about setting up a Self-Managed Superannuation Fund (SMSF).
The seminars are not designed specifically for trustees of existing SMSFs, but many SMSF trustees who attend find the content valuable.
By attending our SMSF education seminar, you'll learn:
The basics of SMSFs and how they operate
Why SMSFs are the preferred superannuation solution for so many Australians
Whether a SMSF can benefit you
The basics of investing in a SMSF
Strategies and tips to grow your super.
To reserve your place at this FREE event, please call us on (07) 3399 8844, or click here to email us.
---
CASHFLOW Game Night: 22nd October 2013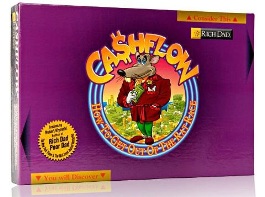 A Wealth Creation Educational Event to Raise Your Financial IQ
Do you have a desire to be independently wealthy?
Is your business not giving you the wealth you desire?
Don't put all your eggs in one basket, diversify!
There's the stock market, property and business to generate leveraged and passive income from and CASHFLOW will help you to learn all this… and much more.
Why not learn to earn and invest – with ZERO risk!
CASHFLOW is a brilliant and fun game that educates you on wealth creation and a wealth consciousness so you can learn strategies for success… without the risk of losing your shirt!
CASHFLOW is the game invented by Robert Kiyosaki
the Best Selling Author of "Rich Dad – Poor Dad"
To reserve your place at this FREE event, please call us on (07) 3399 8844, or click here to email us.