Accounting for Automotive Mechanics
When you're running a business in the automotive industry it's hard to stay ahead of the competition. Motor mechanics, auto electrician, smash repairers and tyre dealers have to manage unique challenges like safety on the workshop floor, waste disposal regulations, tight customer deadlines and emergencies while trying to keep up with technological changes in the way business is done.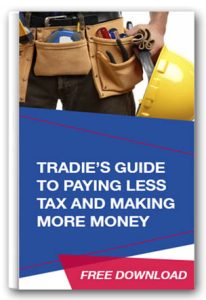 With your core business of maintaining and fixing up cars, utes, vans and just about anything that moves with the help of a motor, keeping up with bookwork and managing your tax obligations is an additional drain on your energy, which often gets neglected to the detriment of your business performance. While GST, BAS and tax payments often represent some of the largest financial obligations for a self employed mechanic, auto electrician or smash repairer, many end up paying too much tax and incur fines for non-compliance.
When you need help to manage your cash flow and set up efficient systems to prepare quotes, invoices, and manage your payroll, you want an accountant who understands the automotive industry with its specific operating environments to help your business thrive. Straight Talk Accounting & Tax have developed considerable knowledge of the industry through working with motor mechanics, auto electricians and smash repairers over the last 20 years, and can help you during all stages of your business growth.
Straight Talk to Fast Track Your Business
Your business needs solid foundations, just like a building. There could be nooks and crannies that require special attention during the building or renovation process. However, mostly you can use standard practices to get a building up to scratch, and so it is with running a business.
Here at Straight Talk Accounting & Tax, we have created simple processes to help motor mechanics, car electricians and smash repairers not just to manage their tax obligations. We specialise in making it easy for them to manage their cashflow, estimates and invoicing to maximise their profits and build their business.
It's easy when you know how
When you follow our processes step-by-step, you'll also find that you will free up time by establishing accounting and job management systems you can use 'on-the-go' that allow you to make use of idle time you have on most days when you're waiting for the client to drop off their car, waiting at the counter to be served, for the client to get there for inspection before you can move on.
We also help you pick the right accounting software that matches your business needs and bookkeeping skills. Poor record keeping of financial transactions is one of the biggest spanners in the works of keeping your business profitable and reducing your tax obligations. That's why we take it even one step further and actually teach you how to use the accounting or bookkeeping software.
Taking the Helicopter View
That's not all we do, we also provide strategic advice and practical business solutions that could give you a serious competitive advantage in your industry. If you want to boost your profits to build your business we can offer you the experience, technical tax knowledge and most importantly, an intimate understanding of the automotive industry to help you establish and work with your numbers while minimising risk and reducing your tax burden.
Together we can work through best and worst case scenarios of your business profitability and look at your 5 critical business numbers that show where your business is at. This will show you what works and what is not profitable in your business right now. Armed with this solid information, you will then be able to make sensible business decisions based on real data, rather than making a stab in the dark. If you want to take it one step further, we can also help you benchmark your business against your competition and chart a course for you to grow your business safely with minimal risk.
What we do
The list below will give you an overview of the range of accounting, taxation and business advice services we can provide:
Tools including Checklist and Templates for a Business Plan, Cash Flow Budget
Advice and Assistance with getting Your Business Structure right
Tax Registrations including ABN, TFN, GST, WorkCover etc.
Preparation of Business Plans, Cash Flow Forecasts and Profit Projections
Accounting Software Selection and Training – Bookkeeping, Invoicing, Quotes & Payroll
Preparation and Analysis of Financial Statements
Preparation of Finance Applications
Bookkeeping and Payroll Services
Tax Planning Strategies
Wealth Creation Strategies and Financial Planning Services
Industry Benchmarking and KPI Management
Vehicle & Equipment Finance (Chattel Mortgage & Lease)
Monitoring and Controlling Labour and Sub-Contractor Costs
Advice & Assistance with Pricing and Claiming Motor Vehicle Expenses
Recession Survival Strategies
Business & Risk Insurances (Income Protection, Life Insurance etc.)
Business Succession Planning
Making it Count
In business, numbers always do the talking, but you have to know how to interpret them and how and where to obtain them in the first place. However, numbers alone don't give the full picture. You have your aspirations and responsibilities as a person or head of the family, life is what happens in and around business. We know that the automotive industry has inherent risks and it is important to look at how you can address them, be that through creating the proper business structure or putting in place the strategies required to protect your assets.
If you are concerned about working out how you can put a dollar away for a rainy day, then we can help you with that, too. We have a team of trusted experts in the areas of financing, insurance, financial planning, Self-Managed Superannuation Funds, mortgage brokers, and legal advice that we can call on if you need it.
To fast track the success of your business and leave your competitors behind, contact us today. We'll get back to you promptly to start the conversation. If you want more and get a taste before you commit, we are offering a FREE 'Tax Review and Profit Booster Session'. This is a one-on-one 60 minute consultation where we look at your last 3 years of tax returns and identify strategies you can run with immediately to make a start in the right direction. To arrange your FREE session, please call us on (07) 3399 8844 and book your complimentary consultation with Straight Talk Accounting & Tax.