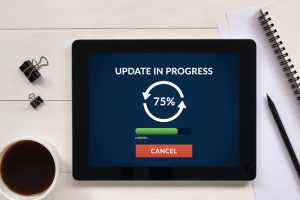 Government Grants can help your business grow AND learn. What I mean by that is that during the implementation of a project funded by a grant, you will be able to learn directly from experts in the field, and the government grant will pay for part of it.
Especially in Brisbane, there is already a hub of business consultants who can help with the development of grant applications. As Accounting Consultant to the Profitable Painters Program I see many opportunities that business owners have to move their business into the digital age. They are exactly the type of opportunities that the Government is prepared to fund, while their focus is on growth and employment.
Business Growth
For example, when it comes to business growth, you need a business plan that helps you chart the path. Business plans are a standard business development tool, but when integrated in a specific development project, even more powerful.
You need the right tools to create and monitor your budget, develop a tax plan, understand the financial health of your business and know when and how to invest your positive cashflow to bring in more sales. These are all tools that are well known, but they become even more powerful when integrated in digital systems that can support your business growth, be that bookkeeping, accounting or job management systems.
Once you have the sales flowing, the next step is learning to re-invest the cashflow into the business intelligently. More sales means more work, more work someone needs to do, so you can offer another person a job. Growing employment is one of the biggest performance indicators for the government. Grant applications that can demonstrate how their project proposal will benefit the business and create more employment are those that get the tick from Government.
You can find more info on this topic in our article Why a Grant Could Solve Your Business Growth Problems.
Employment
Support payments of up to $20,000 are available for eligible employers who hire eligible unemployed jobseekers.
If you are thinking of offering an apprenticeship, the Government will help with traineeship funding and has incentives for business to come on board.
These are only some examples of grant initiatives the Queensland Government is driving.
Contact us to find out more and how your business could benefit..
Please Note: Many of the comments in this publication are general in nature and anyone intending to apply the information to practical circumstances should seek professional advice to independently verify their interpretation and the information's applicability to their particular circumstances.